Guide For Singapore EntrePass (Entrepreneur Pass)
EntrePass (Work Pass for foreign Entrepreneur) in Singapore

EntrePass is intended for serial entrepreneurs, high-calibre innovators or experienced investors who want to operate a business in Singapore.
EntrePass is for eligible foreign entrepreneurs who want to start and operate a new business in Singapore with no stipulated minimum salary which the pass is issued for 1 year for new pass and for first renewal and any subsequent renewal with 2 years upon meeting the renewal criteria.
There is no foreign worker levy or quota required for EntrePass.
Who is eligible
EntrePass is open to all nationalities.
You can apply for an EntrePass if you:
Have started, or intend to start, a private limited company registered with the Authority viz. ACRA
If registered, the company must be less than 6 months old on the date you apply.
If not registered, you can do so after you know the outcome of your application.
Meet any of the following innovative criteria for application as an entrepreneur, innovator or investor.
Has funding from a Government-recognised VC or business angel?
Your company raised funding of at least SGD100,000 from a government investment vehicle, venture capitalist (VC) or business angel that is recognised by a Singapore Government agency.
Examples include:
Vertex Ventures
SGInnovate (formerly Infocomm Investments Pte Ltd)
Qualified investors on the StartupSG Equity scheme
Venture partners on the Early Stage Venture Fund (ESVF) scheme
Is an incubate at a Government-recognised incubator or accelerator?
Your company is an existing incubatee at an incubator or accelerator in Singapore that is recognised by the Government.
Examples include:
Incubators or accelerators in Enterprise Singapore's Startup SG Accelerator Programme
Accredited Mentor Partners under Startup SG Founder
Accreditation@SGD Programme
SGInnovate-linked incubation or acceleration programmes.
Has business network and entrepreneurial track record
You have significant business experience or network and promising entrepreneurial track record of starting highly-scalable businesses and want to establish, develop and manage a new or existing business in Singapore.
Requirements
You must fulfil any of the following:
You have founded and sold a tech company.
You have raised significant funding from investors for a current or past venture.
You have been or are being incubated by an internationally renowned incubator or accelerator.
You have strong industry networks and business contacts that are related to your proposed business.
You have received recognition by a national body, recognised media publication or credible industry organisation for your professional, business or entrepreneurial achievements and track record.
Holds an intellectual property
You or your company holds an intellectual property (IP), registered with an approved national IP institution, which delivers a significant competitive advantage to your proposed business that cannot be easily replicated.
Requirements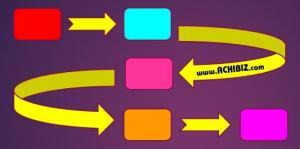 You must fulfil all of the following:
Your IP must be registered with an approved national IP institution.
Your IP delivers a competitive advantage to your proposed business and cannot be easily replicated.
One of the shareholders or the company must be the owner of the IP.
Expired IP can be considered as long as one of the shareholders is the inventor of the IP.
Has a research collaboration with an IHL or research institute in Singapore
Your company has an ongoing research collaboration with a research institution under the Agency for Science, Technology and Research (A*STAR), an Institute of Higher Learning (IHL) in Singapore.
Examples include:
A*STAR Research Institutes
Campus for Research Excellence and Technological Enterprise (CREATE) entities
Institutes of Higher Learning (e.g. National University of Singapore, Nanyang Technological University, Singapore University of Technology and Design, Singapore Management University, the Polytechnics)
Recognised non-profit and private sector research groups
Requirements
You must fulfil all of the following:
The research collaboration must be related to your proposed business.
The research institution needs to provide a contact person to verify details of the research collaboration.
You must be involved with ongoing research collaboration.
Contract of services is not considered to be research collaboration.
Has extraordinary achievements in key areas of expertise
You have exceptional technical or domain expertise in an area related to your proposed business.
Requirements
You must fulfil all of the following:
Your area of expertise must be related to your proposed business.
You have outstanding achievements or received international recognition in your area of technical or domain expertise.
Has investment track record
You have a good track record of investing in businesses and want to grow new or existing businesses in Singapore.
Requirements
You are willing to invest a substantial amount of money in a local company and have a track record in one of the following:
Investing in and driving the growth of highly-scalable businesses.
Substantial experience (minimum 8 years) as a senior management professional or executive in a large corporation.
You do not need to meet all of the criteria for each respective profile or type but having more qualifications would help your application.
Businesses that are not eligible
The following businesses are not eligible for an EntrePass:
Coffee shops, hawker centres, food courts.
Bars, night clubs, karaoke lounges.
Foot reflexology, massage parlours.
Acupuncture, traditional Chinese medicine, herbal dispensing businesses.
Employment agencies.
Geomancy business.
Passes for EntrePass holder's families
As an EntrePass holder, you can get certain family members to join you in Singapore only if you meet the requirements for minimum business spending and local jobs created.
To bring your

Your total annual business spending must be at least

You must employ at least

·        Spouse (common-law or legally married)

·        Children

SGD100,000

3 local FTEs (Full-Time Employees)

OR

1 local PME (Professional, Manager or Executive)

·        Parents

SGD200,000

6 local FTEs

OR

2 local PMEs
Total business spending is calculated by deducting the following from the total operating expenses:
Expenses due to purchase of royalties, franchise and technical know-how fees from overseas companies.
Expenses due to outsourcing of work overseas.
Total remuneration to company's EntrePass holders.
To bring your family in, you need to apply for the respective pass types:
Family member

Pass type

·        Spouse (legally married)

·        Unmarried children under 21 years of age, including those legally adopted

·        Common-law spouse

·        Unmarried handicapped children above 21 years old

·        Unmarried step-children under 21 years old

·        Parents
ACHI BIZ is one of the licensed Employment Agencies in Singapore. We will assist your work pass related applications and appeals at our level best with the regulatory authority Ministry Of Manpower (MOM) for successful outcome.
Please refer to our GUIDES for more information, SERVICES to meet your requirements or CONTACT us if you wish to avail these or many other services.