Guide For Passes For Skilled & Semi-Skilled Workers
Passes For Skilled & Semi-Skilled
At ACHI, we provide a trustworthy & honesty Employment and Recruitment Agency services.
WORK PASSES AND PERMITS
All foreigners who intend to work in Singapore must have a valid pass (commonly known as a work visa) before they start work. If any employer is engaging the foreigners to work in Singapore, then the employer must ensure that the foreigners hold a valid work pass.
There are many types of work passes available in Singapore with their own features and stipulated terms and conditions by the regulatory authority Ministry Of Manpower (MOM).
Passes available for Skilled and Semi-Skilled Workers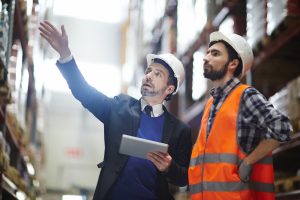 List of passes for pass category

Pass type

Who is it for

S Pass

For mid-level skilled staff. Candidates need to earn at least $2,200 a month and meet the assessment criteria.

Work Permit for Foreign Worker (FW)

For semi-skilled foreign workers in the construction, manufacturing, marine shipyard, process or services sector.

Work Permit for Foreign Domestic Worker (FDW)

For foreign domestic workers (FDWs) to work in Singapore.

Work Permit for Confinement Nanny (CN)

For Malaysian confinement nannies to work in Singapore for up to 16 weeks starting from the birth of the employer's child.

Work Permit for Performing Artiste (PA)

For foreign performers working in public entertainment outlets such as bars, hotels and nightclubs.
ACHI is one of the licensed Employment Agencies in Singapore. We will assist your work pass related applications and appeals at our level best with the regulatory authority Ministry Of Manpower (MOM) for successful outcome.
Please refer to our GUIDES for more information, SERVICES to meet your requirements or CONTACT us if you wish to avail these or many other services.