Guide For S Pass
S Pass
Key facts on S Pass
The S Pass allows mid-level skilled staff to work in Singapore. Candidates need to earn at least $2,300 a month and have the relevant qualifications and work experience.
Get an overview and key facts about the S Pass for hiring technical staff to work in Singapore.
Who it is for
Mid-skilled technical staff who meet the eligibility criteria.
Who can apply
An employer or appointed employment agent must apply on behalf of the applicant. If the pass holder changes jobs, the new employer has to apply for a new pass.
Minimum salary
Fixed monthly salary of at least $2,300/- (w.e.f. 01-January-2019)
What is the duration
Up to 2 years.
Is it renewable
Yes.
Passes for family
Available for eligible pass holders.
Quota or levy
Yes. Employers are subject to a quota and levy for S Pass employees.
Medical insurance
Employers must provide medical insurance for S Pass holders.
Relevant legislation
Conditions of Work Pass
Employment of Foreign Manpower Act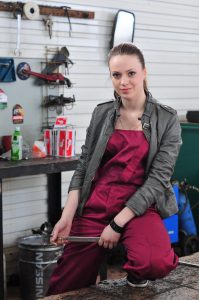 Eligibility for S Pass
Only eligible candidates will be considered for an S Pass. Criteria include a minimum salary of $2,300 and acceptable qualifications. Use the Self-Assessment Tool to check a candidate's eligibility before you apply.
Who is eligible
The S Pass is for mid-skilled foreign employees (e.g. technicians) who meet these criteria:
Fixed monthly salary of at least $2,300. The salary should reflect work experience. Older, more experienced applicants need higher salaries to qualify.
A degree or diploma. MOM may consider technical certificates, such as courses for qualified technicians or specialists. The certification should include at least 1 year of full-time study.
Years of relevant work experience.
Application for an S Pass is open to all nationalities.

Use the Self-Assessment Tool (SAT) to check if the applicant qualifies for the pass.
Note: You cannot employ foreign workers to work at a food stall in a hawker centre, coffee shop or food court. Such operations are small scale and should be manned by owners or family members.
Who can apply
An employer or authorised third party has to apply for a candidate's S Pass.
Self-Assessment Tool
MOM encourages you to use the Self-Assessment Tool (SAT) to get an indication of whether an applicant meets the requirements. Candidates can also use the tool to assess their eligibility.
If the SAT shows that the candidate is not eligible, you shouldn't apply for the S Pass because it will be rejected.
If the SAT shows that the candidate is eligible, there is around a 90% chance that the candidate will get a pass.
Passes for Family Members
Pass holders who have a fixed monthly salary of at least $6,000, are eligible for a Dependant's Pass for their spouse and children.
From 1 January 2018, work pass holders will need to meet a minimum salary criteria of $6,000 to enjoy dependant privileges.
Employers can submit the application together with the S Pass application or separately at a later date.
Stages of Pass
Get an idea of what you need to do before, during and after you apply for an S Pass.
Before Applying:
Know the eligibility and requirements
Know your quota and levy
Declare business activity (applicable for first time employers)
Check the documents required for applying
Before candidate arrives in Singapore:
After candidate arrives in Singapore
Buy medical insurance and submit details
Get the pass issued
Register fingerprints and photo
Receive the pass card
As and when required:
Notify with any changes
Renewal of pass
Replace a lost or damaged pass card
Cancel a pass
ACHI BIZ is one of the licensed Employment Agencies in Singapore. We will assist your work pass related applications and appeals at our level best with the regulatory authority Ministry Of Manpower (MOM) for successful outcome.
Please refer to our GUIDES for more information, SERVICES to meet your requirements or CONTACT us if you wish to avail these or many other services.