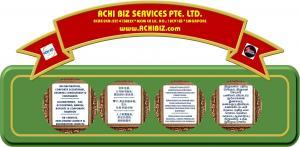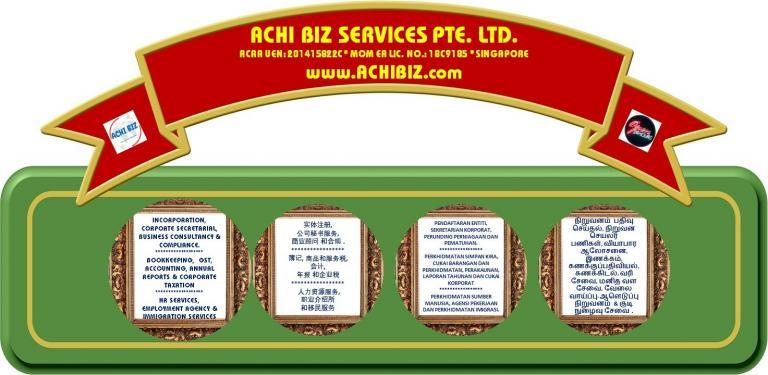 ACHI BIZ is generally called as Corporate Services Provider [CSP] duly registered with The Registrar, Accounting and Corporate Regulatory Authority (ACRA) with name of ACHI BIZ SERVICES PTE. LTD. (UEN: 201415822C). ACHI BIZ is professional Incorporation services provider in Singapore.
ACHI BIZ is emerging as an Employment Cum Recruitment Agency viz. ACHI BIZ SERVICES PTE. LTD. duly registered (18C9185) with Ministry Of Manpower (MOM) and has committed to provide the global recruitment services to both Employees and Employers with true honesty and high level of trustworthy.
ACHI BIZ is providing the access to GUIDES for SERVICES which are carried out by our professional team members and resources for the individuals, entrepreneurs and companies who are willing to set-up the businesses and migrate to Lion City.
Membership
ACHI BIZ is an active member of the following organisations:
| | | |
| --- | --- | --- |
| # | Name of Organisation | Website Address |
| 1 | Action Community for Entrepreneurship (ACE) | https://ace.org.sg |
| 2 | Singapore Indian Chamber of Commerce and Industry (SICCI) | https://www.sicci.com |
Archiving Of ACHI BIZ In "The Web Archive Singapore (WAS)" By The National Library Board (NLB), Singapore
We support the preservation of Singapore's documentary heritage with web archiving by the National Library, Singapore.
What is the Web Archive Singapore (WAS)?
The Web Archive Singapore (WAS) is a collection of Singapore websites that showcases facets of Singapore life.
Web content is preserved for information, reference and research on Singapore's history and heritage. This ensures that the important times of our lives, people, events, and organisations are archived, even when the original sites have changed or no longer exist.
We are thankful to The National Library, Singapore for accepting our nomination with fair judgement and evaluation standards. We would strive our best to deliver always.
Click here to visit the Web Archives at NLB at: https://eresources.nlb.gov.sg/webarchives
Ref: Nomination Approval Date: 25-Sep-2020.
Accreditation
We are humbly proud that ACHI BIZ has been selected as 1 of Top 10 Finest Corporate Secretary Service Providers (CSP) w.e.f. 13-Aug-2020 among around 3,000 CSP entities in Singapore. (Last Update: 15-Oct-2020).
We are grateful to The Singapore's Finest (TSF) for their fair judgement and evaluation standards. We would strive our best to keep improving our services, as always.
Please refer to the below Accreditation Badge and copy the URLs for more information.
#

Badge

Name of Organisation

Website Address

1

The Singapore's Finest Services

https://finestservices.com.sg

Find us with Accreditation post on the Accreditor's website at:

https://finestservices.com.sg/corporate-secretary

Find us with a featured article on the Accreditor's website at:

https://finestservices.com.sg/corporate-secretary-achi-biz
Always Beyond Your Expectations!
We are humbly proud to share our response rates as at 08-OCT-2020:
100% Responsive with 1 Minute Response Time To FaceBook Messages; And
13 Seconds Response Rate To Google Messages.
We have a dedicated human team to reply your queries pertaining to Corporate, Compliance, Employment Agency & Immigration matters, Incorporation services in Singapore round the clock 24/7.
Google Reviews And Rating ( http://tiny.cc/kymksz )

Our valuable clients leave the Reviews on Google with stars rating. Our business reviews appear next to our listing in Google Maps and Search.
We are glad to share the Customer Feedbacks towards our increased Trusts and Transparencies.
Please have a glance of Reviews with the below URL (Copy & Paste):
http://tiny.cc/kymksz
ACHI BIZ is officially open 24/7/365 including Public Holidays!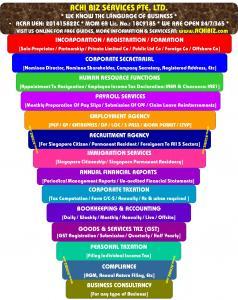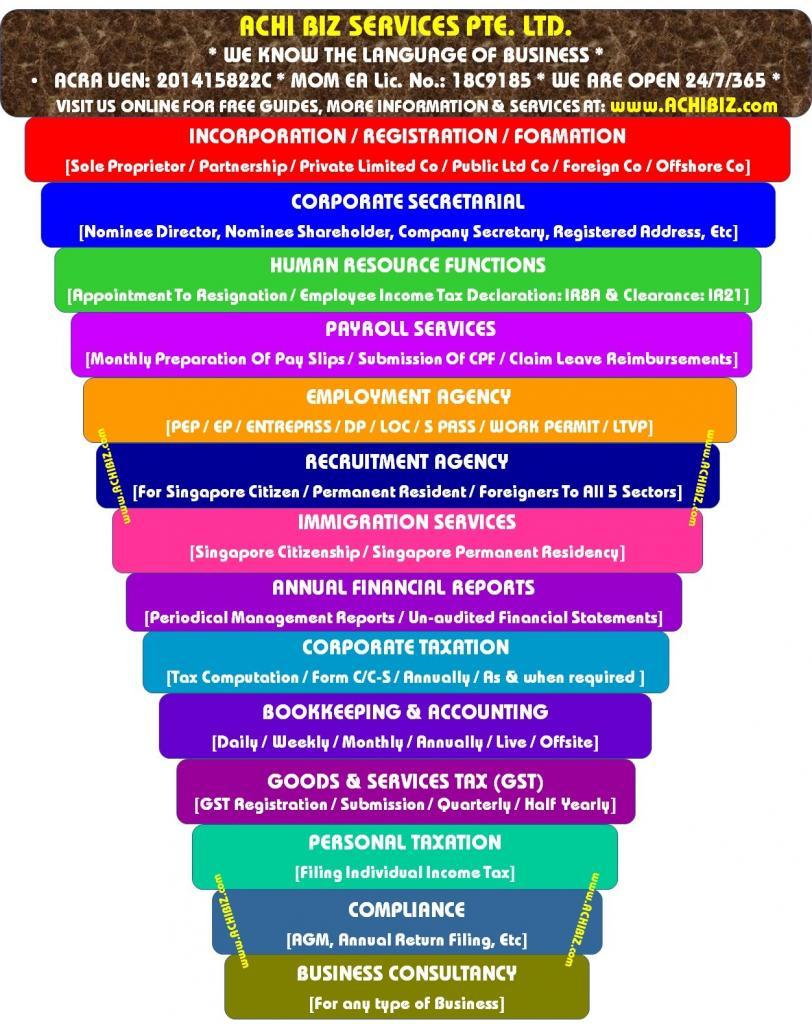 SINGAPORE CLIENTS: Just make an appointment at your convenient time to make it for any physical meeting as & when you require.
SERVING ROUND THE CLOCK: We are gladly serving the Clients round the clock to fulfill their wish to register their businesses at the desired auspicious or favourite times. We know not only the language of business but to respect the Clients' wishes too!
OVERSEAS CLIENT'S PHYSICAL PRESENCE IS NOT REQUIRED: Overseas Clients could indicate any auspicious or favourite time based on your home country zone for new registrations & we would strictly adhere to your wish regardless of any day & time in Singapore with proof.
Stay connected with ACHI BIZ on our website and social media platforms for further UNPREDICTABLE PROMOTIONAL OFFERS and extended services.
Please refer to our GUIDES for more detailed information or CONTACT us if you wish to avail these or many other services.
Consultancy like never before with the best team
ACHI BIZ is A Corporate Hallmark of International Biz Services for Incorporation, Corporate Secretarial, Compliance, Biz Consultancy, Book-Keeping, Accounting, Taxation, Human Resource Functions, Payroll, Immigration, Employment Cum Recruitment Agency, Incorporation services in Singapore Etc under one roof.
ACHI KUMAR, B.Com., ACS, ACIS.
Director
What Clients Say
ACHI BIZ has been efficient and proactive, particularly in meeting deadlines and their added value support on corporate matters. ACHI BIZ strikes just the right balance between being a flexible, easy to deal with local firm yet having all the key strengths, attributes and rigour necessary to support a Corporate. I am particularly indebted to ACHI KUMAR and his team who last minute committed to and successfully executed the challenge of annual compliance and filing with the authorities in under a short period from the appointment. A tremendous achievement.
The Reasons for Choosing Us
Innovate, Change and Transform
Management Team
Together We Make More