Global Investor Programme (GIP)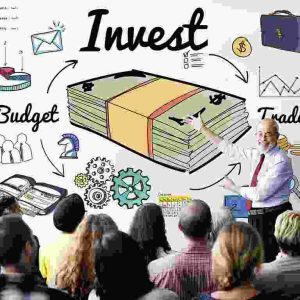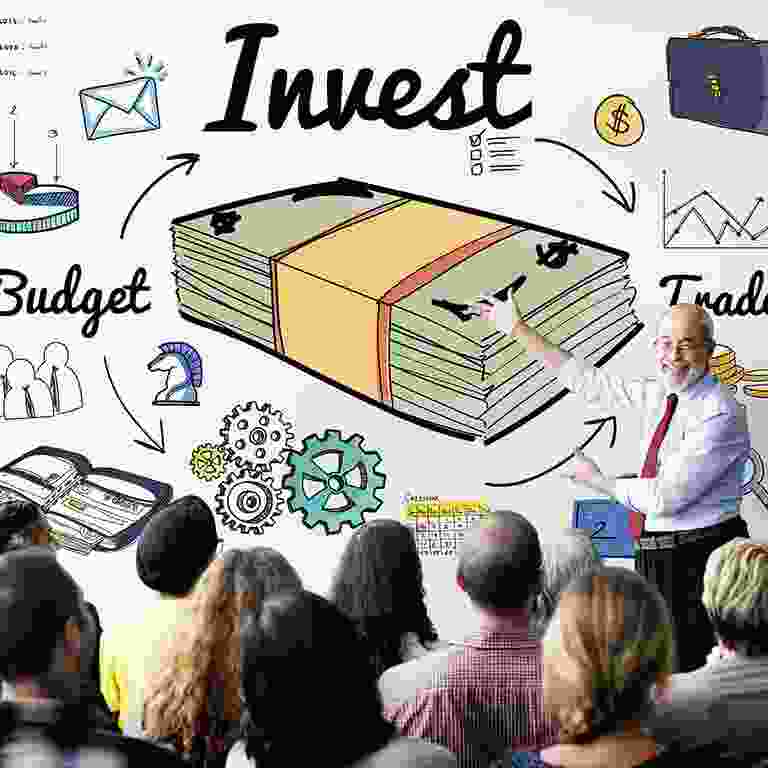 Global Investor Programme (GIP)

Global Investor Programme (GIP) for Investors / Entrepreneurs [For Privilege of Permanent Residence (PR)]
The GIP eases the way for foreign investors, entrepreneurs and business executives to set up and conduct businesses in Singapore. The Singapore Economic Development Board (EDB) will provide assistance in linking up foreign entrepreneurs and investors with local business networks, thus opening up more opportunities for business collaborations. Through the GIP, you can tap on with ease a range of immigration facilitation for your entry and stay in Singapore. Investors/Entrepreneurs who have a good track record and who are interested to invest in Singapore may apply for PR.
Corporate Investors
As Singapore's lead agency for global business, EDB has a long track record of supporting international businesses as they seek out new growth opportunities in Asia and the world. EDB works closely with corporate investors on a case-by-case basis to establish or deepen their strategic activities in Singapore. Whether your goal is to set up a new venture in Singapore, or to drive top-line growth of your existing business, find out how EDB can facilitate your Singapore business journey.
Individual investors
Individual investors who are interested in being based in Singapore can consider the Global Investor Programme (GIP), which allows eligible foreign investors and their families to apply for Singapore Permanent Residence (PR). Administered by Contact Singapore, a division of the EDB, find out why the GIP is one of the most in-demand visas of the investment world.
Eligibility & Assessment Criteria
Eligibility And Assessment Criteria for GIP

1

The applicant / investor must Invest a minimum amount of SGD2.5 million either directly in a Singapore company or in a GIP fund that invests in Singapore companies:
Option (A): Invest at least S$2.5 million in a new business startup or expansion of an existing business operation; Or
Option (B): Invest at least S$2.5 million in a GIP-approved fund that invests in Singapore-based companies.

2

The investor must have a minimum of three-year entrepreneurial and business track record.

3

The investor must provide the audited financial statements of his or her company for the last 3 years.

4

The investor's company must have a turnover of at least S$50 million in the year immediately preceding the application date and an average turnover of S$50 million per annum for the immediately preceding three years before the application date.

5

The investor must have a minimum shareholding of 30% in his company if it is a privately-held company.

6

Additionally, the investor's contribution towards the growth of the company will be taken into account.
Investment Options

Option A

Minimum investment of S$2.5 million in:
A new business entity; or
Expanding an existing business operation.
If you are applying for PR in Singapore by investing though this option you also need to provide a 5-year business or investment plan for the future.

Option B

Minimum investment of S$2.5 million in a GIP fund that invests in Singapore-registered companies.
Investment Sectors
If you are applying for a PR in Singapore through the Global Investor Programme (GIP) you can invest in the following business sectors:
Automotive;
Consumer Business;
Education;
Electronics;
Energy;
Environment;
Healthcare;
Logistics and Supply Chain Management;
Natural Resources;
Pharmaceuticals & Biotechnology;
Professional Services, etc
This list is not exhaustive. You can find the full list from the below available fact-sheets.
Application Process
The following are the processes which will take place when applying for PR though the GIP:
#

Details of Process


1

Make the Payment: The applicant must first pay the applicant fee to the Economic Development Board's bank account. The application must be submitted within one month of making the payment.

2

Download and Submit the Application Form: After making the payment towards the application fee, the applicant must download forms A, B, and C from the Contact Singapore website at: www.contactsingapore.sg. The details to be filled in the forms include the applicant's personal details, the investment plan and the payment details made towards the application fee. The applicant must upload the filled-up application forms.

3

Send hard copies of the documents to Contact Singapore: After uploading the forms send hard copies of the required documents to Contact Singapore. These documents include a declaration form for the application and investment plan, the payment transaction slip (for proof of payment), an undertaking on the terms and conditions of the GIP, etc. The entire list of documents to be submitted can be found at: www.contactsingapore.sg.

4

Interview Session: After receipt of all the documents, if the applicant is eligible for the PR he or she will be called to attend an interview session.

5

Approval-In-Principle PR Status: On approval of the application, the Immigration and Checkpoints Authority (ICA) will issue an Approval-in-Principle (AIP) PR status that is valid for 6 months.

6

Make investment within 6 months: On issuance of the AIP PR status, the applicant will have to invest the minimum amount of S$2.5 million either through option A or B.

7

Final Approval of PR status: The ICA will check the documentary evidence for proof of the investment and issue the applicant's final approval of the PR status.

Note that Contact Singapore is an alliance of the Economic Development Board (EDB), the Ministry of Manpower (MOM) and Immigration And Checkpoints Authority (ICA) that help Singapore nationals, as well as foreign nationals work, invest and live in Singapore.
Benefits and Features of Investor Visa in Singapore / GIP

The minimum monetary investment quantum is SGD2.5 million which gives an investor a privilege to apply for Singapore Permanent Residence for himself and his family members right away with In-Prinicple Approval (IPA). IPA is subject to formalisation within specified time frame for final approval of SPR.
Investors of GIP are given half a year for performing their investments.
Investor and his spouse and unmarried children below 21 years old can be eligible to apply for Permanent Residence after qualifying for the GIP.
Children above 21 years old can be brought to Singapore on Long Term Visit Pass (LTVP).
Parents and other relatives can be brought along to Singapore on the Long Term Visit Pass (LTVP) for 5 years.
After 2 years living and working in Singapore, the Permanent Residents can be eligible to apply for Singapore citizenship provided that the foreigner is ready to renounce his present citizenship.
The approval of citizenship is subject to meet out criteria set by ICA.
Disadvantages of Singapore Investment Visa / GIP

GIP applicants to pay a non-refundable application fee of SGD7,000/-.
GIP applicants will have to attend an interview with the authorities.
Not all business niches qualify under the GIP scheme. Some niches require a more massive investment for getting the PR (Eg: The minimum investment for the construction sector is much higher in millions of dollars).
Business of every potential investor will be closely scrutinised. The government is interested in involving only successful investors or entrepreneurs globally.
Children above 21 years old can be taken to Singapore only on Long Term Visit Pass (LTVP) as they will have to apply for PR on their own merits.
Singapore does not allow dual citizenship, so getting Singapore citizenship is possible only after renouncing your home country citizenship when you have spent at least two years as PR in Singapore.
Sons of investors who get the PR are obliged to attend a National Service when they are 18 years old.
After becoming permanent residents, the investor and his dependants must renew their Re-Entry Permits (REPs) every 5 years if they plan to travel in and out of Singapore which is subject to prevailing eligibility criteria.
To be eligible for renewal of REPs for 3 years, the investor will have to meet investment conditions stated by the GIP application and some optional criteria (such as creating at least 5 jobs for the locals and having spent at least SGD1 million or residing in the country for more than 2 years and a half).
For getting a renewal for 5 years, an investor must meet ALL of the optional criteria set for the 3-year renewal.
Obligations
One of the key obligations is the serving of National Service for second generation male Permanent Residents. Second generation male permanent residents refer to those who became SPRs under the sponsorship of another person, for e.g. their parents or spouse. Upon reaching 16 ½ years of age, they need to enlist for National Service (NS) and will serve two years of full-time NS at 18 years of age. Thereafter, they will serve intermittent duty as a citizen-soldier for a cycle of 10 years.
Why ACHI BIZ for SPR?
Common Challenges Faced by Many Applicants
Lacking Knowledge of ICA Policies up to date
High Rate of Rejections
Panicking after listening stories by Friends
Unfamiliar with New e-PR application channel
Attempting with Insufficient Documents
Time Consuming
Unsure of the Best Time To Apply
Finding difficulty to reach a genuine service provider
ACHI BIZ's Unique Approach
1) Consultation
Face to face consultancy
Analysing nucleus family
Analysing Educational Qualifications
Assessing experiences against qualifications
Focusing to strengthen overall profile
Updating with current Policies
Determination of potential eligibility
2) Submission with ICA
One-To-One Case Study
Special Attention to more complexities
Reviewing of all Documents
Processing of all required Documents
Checking if any preferred date for submission
e-Submission with ICA
3) Post Submission with ICA
Regular monitoring of changes in Policies
Advices in case of changes in Policies
Special Attention to more complexities
4) Rejection and Appeal
Advisory on Rejection in case
Free Appeals
Regular monitoring of changes in Policies during appeal
Advices in case of changes in Policies during appeal
Determination of potential eligibility on Appeal
Why ACHI BIZ is specialist for SPR?
YOUR SUCCESS IS OUR SUCCESS!
Proficiency in handling
Sound Knowledge of Immigration Policies
Analysing Policies up to date
Gathering information from our other pool of clients too
Case studies based on the gathered information
Strong competency on documentations
Adhere to internal Policy for structured approach
Know how to handle with complex cases
We strive best towards success
Prepare Appeal
Partial Refund of fees upon unsuccessful outcome
No bluffing!
We are genuine professionals with Trustworthiness & Honesty
Source of Information, Guidelines, Compliance, Laws, Rules & Regulations is from the relevant authorities of Singapore
Details of Source
Name of Authorities

Corporate matters such as Companies, Businesses, etc


The Accounting and Corporate Regulatory Authority (ACRA)

Fair Employment Practices (FEP)

Tripartite Alliance for Fair and Progressive Employment Practices (TAFEP)

Immigration matters & Student Passes

Immigration Checkpoints Authority (ICA)

The Inland Revenue Authority of Singapore (IRAS)

Skills Development Levy (SDL)

SkillsFuture Singapore Agency

The Ministry Of Manpower (MOM)
ACHI BIZ is one of the licensed Employment Agencies in Singapore. We will assist your Immigration related applications and appeals at our level best with the regulatory authority The Immigration and Checkpoints Authority (ICA) for successful outcome.
Please refer to our GUIDES to know About Singapore or choose SERVICES to meet your requirements or CONTACT us if you wish to avail these or many other services.