Grants For Singapore Small Medium Enterprises (SME)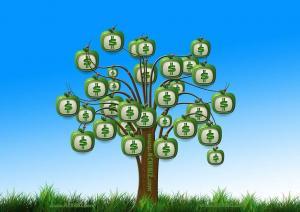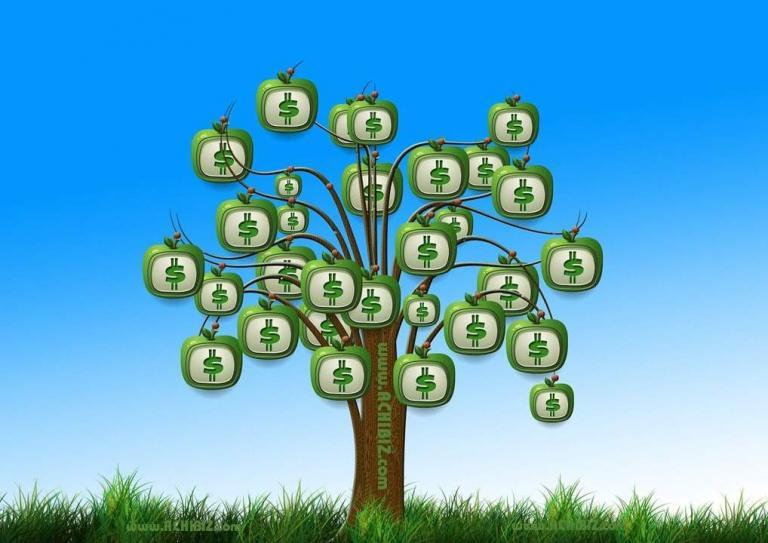 Grants For Small Medium Enterprises (SME) In Singapore
Grants, Business Supports & Enterprise Financing Scheme (EFS) in Singapore in light of Covid-19 (Corona Virus-December 2019)
Business Support Packages in light of Covid-19 & EPS in Singapore


a

The ongoing COVID-19 outbreak has caused disruptions for many businesses in Singapore. To help Built Environment firms and their employees tide over this period, the Government has introduced various support measures to aid in (i) manpower levies (ii) business development (iii) jobs and skills (iv) construction and supply contracts and (v) cash flow and business sustainability. All these measures will help businesses preserve capacity and capability, and protect jobs.

b

c
Various Funding for SME (Small Medium Business Entities in Singapore)
Definition of SME: Small Medium Enterprises (SME) in Singapore are defined as companies with at least 30% local shareholding, group annual sales turnover of less than SGD100 million or group employment size of not more than 200 workers.
Singapore Government is providing many types of grants or funding for Small Medium Enterprises (SMEs).
Please refer to the below summary of grants available for Small Medium Enterprises (SME) in Singapore and relevant Government Agencies for more details to avail those eligible grants / funding.
Get funding on capability upgrading initiatives such as process improvement and product development.
Name of Funding
Description

FY Budget Overview

Every year Budget introduces new measures and initiatives to support enterprise capability building, groom a pipeline of global-ready talent, as well strengthen our business ecosystem for local enterprises to find success.

Automation Support Package

Benefit from grant, tax and loan support to defray the cost of large-scale deployment of automation solutions.

Business Improvement Fund (BIF)

The Business Improvement Fund (BIF) aims to encourage technology innovation and adoption, redesign of business model and processes in the tourism sector to improve productivity and competitiveness.

Capability Transfer Programme (CSP)

Plug capability gaps in the local workforce by engaging foreign specialists to transfer capabilities to local workers, or sending local workers for training abroad, with funding support and work pass facilitation.

Career Trial

Try out job seekers seeking new careers through a short-term work stint, with training and salary support.

Career Support Programme (CSP)

Wage support to encourage employers to hire eligible Singaporeans who are mature and retrenched, or are in long-term unemployment.

Energy Efficiency Fund (E2F)

This grant supports industrial companies in their efforts to lower their facility's operating costs through energy efficiency.

Enhanced Training Support for SMEs

Enhanced Training Support for SMEs is a scheme aimed at encouraging small and medium enterprises (SMEs) to send employees for training and skills upgrading.

Enterprise Development Grant (EDG)

The Enterprise Development Grant (EDG) helps Singapore companies grow and transform.

Global Ready Talent Programme (GRT)

Build a pipeline of global-ready talent through overseas internships and overseas management associate (MA) programmes.

International Marketing Activities Programme (iMAP)

Trade Association & Chambers can tap iMAP to bring SMEs on board overseas missions and trade fairs to access more markets.

Lean Enterprise Development (LED) Scheme

Access funding and transitional foreign manpower support to transform to become more manpower-lean.

Market Readiness Assistance (MRA) Grant

Companies looking to market products and services overseas can defray up to 70% of third-party costs through the MRA grant.

Operation & Technology Roadmapping (OTR)

Get assistance in developing technology roadmaps aligned to business strategies and goals.

P-Max

Funding support to better recruit, manage and retrain newly-hired PMETs.

PACT Programme

Collaborate with other businesses to build capabilities, innovate and pursue global opportunities. Funds up to 70% of qualifying activities.

Productivity Innovation Project (PIP) Scheme

Operate your business more efficiently by re-engineering your work processes and adopting labour-efficient technologies.

Productivity Solutions Grant (PSG)

Companies keen to improve productivity by adopting technology solutions can now tap this simplified grant.

Professional Conversion Programmes (PCP), Place-and-Train

Receive training and salary support to hire and reskill job seekers, including mid-career switchers.

Revitalisation of Shops (ROS) Scheme

Supports efforts across Merchant Associations (MAs) to enhance vibrancy and competitiveness among HDB retailers.

Scale-up SG

Identify and build new capabilities, to innovate, grow, and internationalise.

SkillsFuture Earn and Learn Programme

Groom and retain suitable fresh graduates from ITEs and Polytechnics through structured career development programmes.

SkillsFuture Leadership Development Initiative

Acquire leadership competencies and critical experiences.

SkillsFuture Work-Learn Boot Camp

Attract and hire fresh graduates and mid-career individuals who will be trained with behavioural and technical skills for in-demand job roles

SMEs Go Digital

The SMEs Go Digital Programme aims to help SMEs use digital technologies, build strong digital capabilities and participate in the Digital Economy.

SME Talent Programme (STP)

The SME Talent Programme (STP) offers up to 70% funding support to help you defray the cost of the monthly stipend when you engage students through internships.

Start Digital

Adopt digital solutions to transform your business.

Talent Assistance (T-Assist)

Talent Assistance (T-Assist) is an initiative under IMDA's Media Manpower Plan that aims to strengthen the media capabilities of the local workforce.

Tech Access Initiative

Access to A*STAR's installed base of advanced manufacturing equipment and facilities, as well as technical expertise.

Technology Adoption Programme (TAP)

Helps to improve the accessibility to technology for small and medium enterprises (SMEs) to enhance their productivity and innovation.

Technology for Enterprise Capability Upgrading (T-Up)

The T-Up programme supports local SMEs by seconding A*STAR research engineers and scientists to develop and implement innovative processes into R&D projects.

Training@Maritime Singapore

Upgrade knowledge and expertise of local maritime personnel through attending approved training programmes under the Maritime Cluster Fund (MCF).

Training Industry Professionals In Tourism (TIP-iT)

The Training Industry Professionals in Tourism (TIP-iT) supports tourism companies in employee upgrading and talent and leadership development.

Workforce Training & Upgrading (WTU)

Get funding support when you apply for training courses and assessment offered by the BCA Academy or any Approved Training and Testing Centres (ATTCs) by the Building and Construction Authority (BCA).

WorkPro

Encourage employers to implement progressive employment practices to benefit Singaporeans through job redesign, age management practices and flexible work arrangements.

Note:

Please refer to below websites for more details at:

www.businessgrants.gov.sg
www.enterprisesg.gov.sg
www.smartnation.gov.sg
www.smeportal.sg
Source of Information, Guidelines, Compliance, Laws, Rules & Regulations is from the websites of relevant authorities of Singapore
Details of Source
Name of Authorities

Corporate matters such as Companies, Businesses, Societies, Grants, SME Loans, etc

The Accounting and Corporate Regulatory Authority (ACRA), Building Construction Authority (BCA), Enterprise Singapore (ESG), Monetary Authority Of Singapore (MAS), Singapore Stock Exchange (SGX) & Registrar Of Societies (ROS), Enterprise Singapore (ESG)

Fair Employment Practices (FEP)

Tripartite Alliance for Fair and Progressive Employment Practices (TAFEP)

Immigration matters & Student Passes

Immigration Checkpoints Authority (ICA)

The Inland Revenue Authority of Singapore (IRAS)

Skills Development Levy (SDL)

SkillsFuture Singapore Agency

The Ministry Of Manpower (MOM)
| | |
| --- | --- |
| | Enterprise Singapore – SMEPortal |
Please refer to GUIDES for Type of Firms & Entities for more details, information or  CONTACT us if you wish to know about these or many other services.