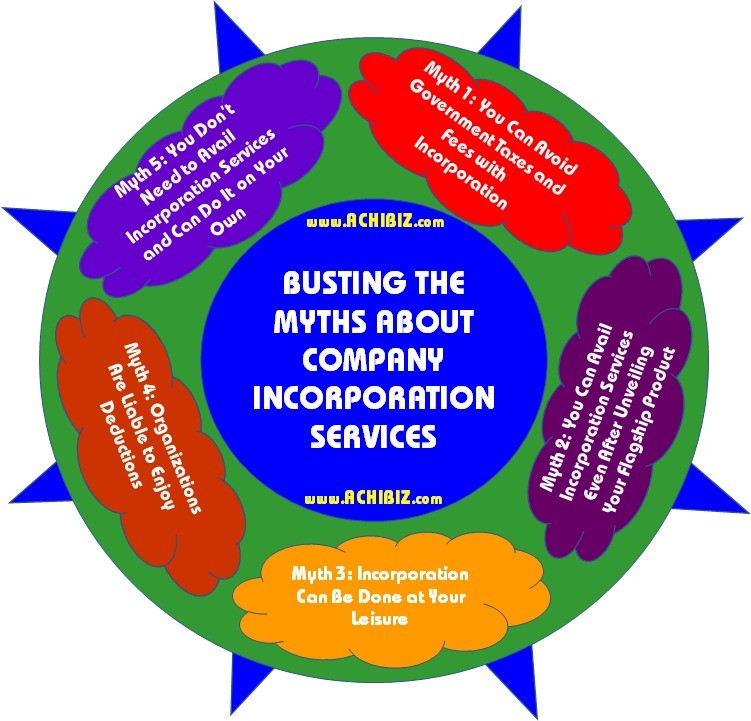 Entrepreneurship can be incredibly rewarding if you happen to deal with it in the right way. It is undoubtedly the best decision you might have taken. But, setting up a company is not a cakewalk and it definitely needs the help of experts who can guide you through the company incorporation process. There have been plenty of myths that have been circulating about company incorporation services. In this issue, we shall be busting most of them to help you make an informed decision:
Myth 1: You Can Avoid Government Taxes and Fees with Incorporation
Fact: Every country has certain guidelines for paying commercial taxes. However, some entrepreneurs have a misconception that through incorporation they can easily avoid the state fees. On the contrary, every business owner has to take charge and pay off the taxes and the fee legally after availing incorporation services.
Myth 2: You Can Avail Incorporation Services Even After Unveiling Your Flagship Product
Fact: A lot of business owners believe that it is alright to hold their incorporation till they reveal their product line to the consumers. In reality, they wish to avoid paperwork and so follow these tactics to breathe easy. On the contrary, if you have just started a small business, it is good to avail incorporation services in the beginning as it will help you protect the personal liabilities.
Myth 3: Incorporation Can Be Done at Your Leisure
Fact: It is a common notion among many entrepreneurs that they can aggregate their business in their own sweet time. However, if you haven't done the legal paperwork and if your product is a hit among the consumers, your competitors might find out about your folly and this might affect your business altogether. You are prone to suffer a huge loss if you tend to take it lightly.
Myth 4: Organizations Are Liable to Enjoy Deductions
Fact: No matter what kind of business you have planned to start – whether it is a sole proprietorship or a partnership firm or a Limited Liability Company, every business is entitled to receive allowable deductions and that is the standard format. Once you have done the incorporation, you can save more on the allowable deductions.
Myth 5: You Don't Need to Avail Incorporation Services and Can Do It on Your Own
Fact: A lot of companies feel that they can save their money by managing the incorporation services on their own. If you have never handled the legal formalities before, managing it on your own will make you commit mistakes and the process will become more complicated than it actually is. Without enough experience and understanding of the associated legal restrictions, you may commit several blunders along the way.
It is extremely important to get the help of professional consultants who can help you in setting up your business with their incorporation services.