Switch To ACHI Biz
Considerable Reasons for Switching to ACHI Biz
When you get dissatisfied with any of the following issues then we strongly suggest you to consider for switching :
Tired of too many different people for each matter
Each time different people for same matter
Complexity to choose right person for contact
Vulnerable to mistakes
Treating you as one of many clients
Sub-standard quality
Higher charges
High frequency of increase of charges
Lacking of personalised one to one service
Lacking of 24/7 availability for any queries
Easier Shifting to ACHI Biz
It's an easy process as we would expect you to let us have some basic information of your company and then we would take care of the rest.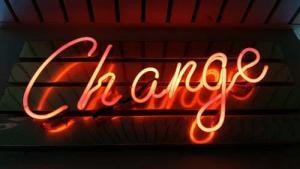 The processing method is:
We would propose our services with charges to you.
Upon acceptance of our proposals, we would contact your existing service provider to find out more details.
We would prepare the necessary documents & do the lodgements with the regulatory authority for shifting.
Your existing service provider would be duly notified.
We would then collect the documents from your existing service provider.
We would analyse the documents and your needs.
Then we would advise you with further requirements which are to be met out as compliance for any missing items.
When you have any second thought then why not just switch to ACHI Biz where one to one personalised service is provided.
Please CONTACT us if you are considering to change or tired of the existing service provider.